Posts for: December, 2016
By Dimples Dental Suite
December 29, 2016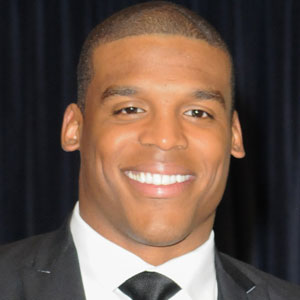 When is the best time to floss your teeth: Morning? Bedtime? How about: whenever and wherever the moment feels right?
For Cam Newton, award-winning NFL quarterback for the Carolina Panthers, the answer is clearly the latter. During the third quarter of the 2016 season-opener between his team and the Denver Broncos, TV cameras focused on Newton as he sat on the bench. The 2015 MVP was clearly seen stretching a string of dental floss between his index fingers and taking care of some dental hygiene business… and thereby creating a minor storm on the internet.
Inappropriate? We don't think so. As dentists, we're always happy when someone comes along to remind people how important it is to floss. And when that person has a million-dollar smile like Cam Newton's — so much the better.
Of course, there has been a lot of discussion lately about flossing. News outlets have gleefully reported that there's a lack of hard evidence at present to show that flossing is effective. But we would like to point out that, as the saying goes, "Absence of evidence is not evidence of absence." There are a number of reasons why health care organizations like the American Dental Association (ADA) still firmly recommend daily flossing. Here are a few:
It's well established that when plaque is allowed to build up on teeth, tooth decay and gum disease are bound to follow.
A tooth brush does a good job of cleaning most tooth surfaces, but it can't reach into spaces between teeth.
Cleaning between teeth (interdental cleaning) has been shown to remove plaque and food debris from these hard-to-reach spaces.
Dental floss isn't the only method for interdental cleaning… but it is recognized by dentists as the best way, and is an excellent method for doing this at home — or anywhere else!
Whether you use dental floss or another type of interdental cleaner is up to you. But the ADA stands by its recommendations for maintaining good oral health: Brush twice a day for two minutes with fluoride toothpaste; visit your dentist regularly for professional cleanings and checkups; and clean between teeth once a day with an interdental cleaner like floss. It doesn't matter if you do it in your own home, or on the sidelines of an NFL game… as long as you do it!
If you would like more information about flossing and oral hygiene, contact us or schedule an appointment for a consultation.
By Dimples Dental Suite
December 14, 2016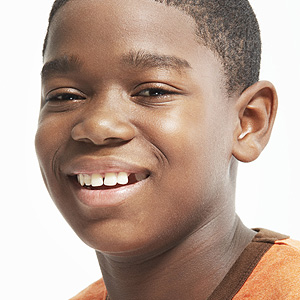 While it's possible for a teenager to lose a tooth from decay, it's more common they'll lose one from an accidental knockout. If that happens to your teenager, there are some things you should know to achieve a good outcome.
Our top concern is to preserve the underlying bone following tooth loss. Like other tissues, bone has a life cycle: older cells dissolve and are absorbed by the body (resorption), then replaced by new cells. The biting pressure generated when we chew helps stimulate this growth. But bone around a missing tooth lacks this stimulation and may not keep up with resorption at a healthy rate.
This can cause a person to lose some of the bone around an empty tooth socket. To counteract this, we may place a bone graft at the site. Made of bone minerals, usually from a donor, the graft serves as a scaffold for new bone growth. By preventing significant bone loss we can better ensure success with a future restoration.
Because of its lifelikeness, functionality and durability, dental implants are considered the best of the restoration options that can be considered to replace a missing tooth. But placing an implant during the teen years is problematic because the jaws are still growing. If we place an implant prematurely it will appear to be out of alignment when the jaw fully matures. Better to wait until the jaw finishes development in early adulthood.
In the meantime, there are a couple of temporary options that work well for teens: a removable partial denture (RFP) or a fixed modified bridge. The latter is similar to bridges made for adults, but uses tabs of dental material that bond a prosthetic (false) tooth to the adjacent natural teeth to hold it in place. This alleviates the need to permanently alter the adjacent natural teeth and buy time so that the implant can be placed after growth and development has finished.
And no need to worry about postponing orthodontic treatment in the event of a tooth loss. In most cases we can go ahead with treatment, and may even be able to incorporate a prosthetic tooth into the braces or clear aligners.
It's always unfortunate to lose a tooth, especially from a sudden accident. The good news, though, is that with proper care and attention we can restore your teenager's smile.
If you would like more information on how to treat lost teeth in teenagers, please contact us or schedule an appointment for a consultation. You can also learn more about this topic by reading the Dear Doctor magazine article "Dental Implants for Teenagers."