Posts for: February, 2020
By Dimples Dental Suite
February 20, 2020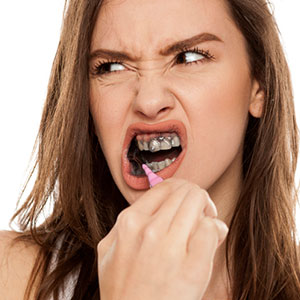 The Internet is truly amazing: It takes only a few seconds to tap into a vast store of knowledge to find information that once took people hours or days. But amidst all that helpful data, there's also some not so helpful information—in fact, some can be downright harmful, including to your dental health.
One particular Internet trend is brushing teeth with black, gooey substances containing activated charcoal. Scores of online videos featuring people doing this are getting viral views, perhaps more for the "gross" factor than the claimed health benefits.
So, why do it? Advocates of using activated charcoal for oral hygiene claim the ingredient kills harmful microorganisms in your mouth. The charcoal is also supposed to whiten your teeth.
But clinical studies of the practice, including one recently published in the Journal of the American Dental Association have been unable to substantiate these claims. There's simply no evidence that activated charcoal does what its advocates say it can do.
Unfortunately, there is evidence the practice can actually harm your teeth. This is because activated charcoal is an abrasive substance that over time could damage your teeth's enamel. Eroded enamel doesn't regrow, so eventually the more vulnerable dentin, the tooth layer just beneath the protective enamel, becomes exposed. It's not only darker and less attractive than enamel, its more susceptible to tooth decay and cavities.
The best way to care for your teeth, brushing and flossing daily, may seem boring compared to videos of brushing with charcoal, but it is effective—and safe. You should also see your dentist for more thorough cleanings at least every six months to round out your dental care.
And if you want a brighter smile, your dentist can perform a tooth whitening procedure that can give you months or even years of satisfaction. Professional tooth whitening (or even home whitening kits applied properly) also won't harm your enamel.
If you would like more information on the best ways to clean and care for your teeth and gums, please contact us or schedule an appointment for a consultation.
By Dimples Dental Suite
February 10, 2020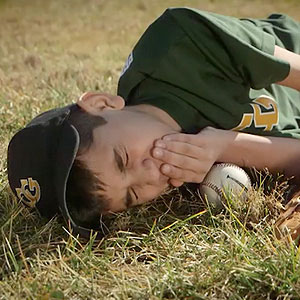 Even though teeth are resilient, they're not indestructible. An accidental collision involving the face could damage teeth, even knocking a tooth completely out of its socket.
At first, it might seem like the end of the line for that particular tooth. But it doesn't have to be—if you know what to do. But you'll have to act quickly: The longer the tooth is out of its socket, the less chance it will survive long-term.
Here are the steps you should take to save a knocked-out tooth.
Find the tooth. It's important that you locate the missing tooth quickly. When you do, don't handle it by the root end: It still contains delicate periodontal cells that are essential if the tooth is going to rejoin with the ligaments and bone. Use clean water to rinse off any dirt or debris.
Reinsert the tooth. Holding it by the crown and not the root, reinsert the tooth into its empty socket, hopefully within an hour (the faster the better). You want to make sure it's good and snug, so apply a little force when you do this. Place some clean gauze or cloth between the tooth and its opposite on the other jaw, then have the person bite down and hold it in place.
Get immediate dental care. It's preferable to find a dentist as soon as possible (if not, then the nearest emergency medical facility). The dentist will x-ray the tooth to make sure it's positioned properly, and may adjust it further if necessary. They may also splint the tooth to adjacent teeth to help stabilize it until it fully reattaches with the jaw.
Again, time is of the essence—the quicker you can perform the above steps, the better the tooth's chances. Any delay could jeopardize the tooth's ability to reattach, or it could shorten its lifespan.
You can also get guidance on treating a knocked-out tooth and other dental emergencies with a free mobile app developed by the International Association of Dental Traumatology (IADT). Just look in your Android or IOS app store for ToothSOS.
If you would like more information on what to do during a dental emergency, please contact us or schedule an appointment for a consultation. You can also learn more about this topic by reading the Dear Doctor magazine article "When a Tooth is Knocked Out."